ABOUT CORPSEC, OUR MISSION AND VISION
We believe that it is of utmost importance
to know the people whose services you are engaging.
CorpSec Pte. Ltd. is run by the dynamic husband and wife team, Isaac and Rebekah. After many years of being in the corporate world, they realised that by staying as employees, there is a limit as to how much they can help their clients.
In 2013, they left their employment and went on to provide similar services as freelancers. Both Isaac and Rebekah strongly believe that through simplicity, many things can be done easier, faster, more effectively and more efficiently.  They knew that to gain back their passion and satisfaction in having helped clients to the utmost, they needed to do things differently from the norm. In between projects, they attended seminars and courses to not only upgrade themselves but also to keep in touch with the latest technology.
On 1st January, 2014, Rebekah and Isaac co-founded CorpSec Pte Ltd with the following:
MISSION
Support all businesses in their growth by providing compliance solutions
to keep them in line with the Singapore Companies Act.
VISION
Be the No.1 caring cloud corporate service provider in Singapore.
At CorpSec, they believe in saving the trees and so, everything is digitalised and paperless.  Gone are the traditional hard files and chunks of paper that company secretaries have to keep for years.
The Company Secretaries at CorpSec embrace cloud technology where important documents and information are stored securely.  With the usage of this technology, clients of CorpSec would no longer worry about creating more space for physical files and going through cabinets of them, just to gain access to records.  With secured cloud technology, records can be accessed anytime, anywhere, 24/7.
Simplicity is the keyword at CorpSec.  Even switching to them from your existing secretarial service provider is as simple as 1, 2, 3.
REBEKAH TAN
Co-Founder
Professional Experiences:
Rebekah is a lady with professional experiences in the fields of accounting and taxation.  Besides being a qualified Company Secretary, Rebekah also conducts advisory consultation mainly for small and medium businesses in Singapore.
Her many years as an Auditor in a Big 4 Firm, provided her with vast experiences through extensive work related travel around the Southeast Asian regions.
Current Memberships & Associations:
Institute of Singapore Chartered Accountants ("ISCA")
Singapore Institute of Accredited Tax Professional ("SIATP")
Association of Chartered Certified Accountants ("ACCA")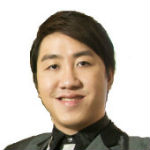 ISAAC CHNG
Co-Founder
Professional Experiences:
As an accountant by training, Isaac has years of professional experiences in both local and multi-national companies based here in Singapore.  His main areas of expertise are in accounting, taxation, company secretarial and advisory for SMEs in Singapore.
On top of that, businessmen are able to tap on his knowledge and capability as a certified Advanced Search Engine Consultant, to expand and grow their businesses via the internet.
Qualifications:
Bachelor of Business in Accountancy
Advanced Search Engine Marketing Certified
NLP Practitioner